The Queen B has graced us with her creative presence once again.
Completely out of the blue, Beyonce released her latest album, LEMONADE, on Tidal. The unexpected album came with a short film to accompany, which premiered on HBO this past Saturday. This is her second visual experimentation with music, following her self-titled album in 2013. Full of surprises, emotions, powerful imagery, and brilliant poetry, this is Bey's most majestic piece of art to date.
We were introduced to the deepest corners of Beyonce's mind and soul, some darker than others. The ever present rawness and honesty is what made the piece true food for thought.
THE TOPICS
Beyonce's LEMONADE is exactly how it is expected to taste. The album held both bitter and sweet flavor (perhaps some of it more bitter than sweet). Its emphasis on marital woes, sexuality, feminism, gospel, and race created an intensely thick atmosphere throughout the entire presentation.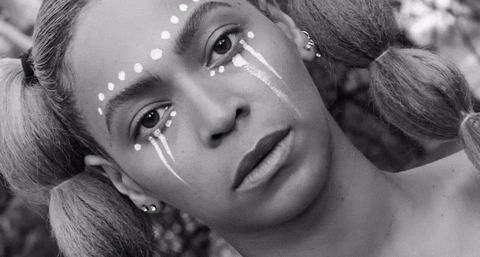 THE SCENERY
The beautiful sets of the visuals were not random or nonchalantly placed. Every different scene emphasized an emotion that was adjacent to the music or poetry that played over it. For example, some scenes set in the alluring swamps and landscapes of Louisiana inspired a sense of community (as heard in the song "FREEDOM"), while others brought the feeling of isolation and knowing ("PRAY YOU CATCH ME").
THE STYLE
Angelic gowns, furs, yellow dresses, lustful corsets, and bare skin. That is all that is needed to be said.
THE SURPRISES
One of the best parts of the entire visual experience was seeing the surprise cameos and collabs. Serena Williams grinding, Amandla Stenberg photographing, Zendaya in cornrows, and the Ibeyi sisters embracing nature were all beautiful sights featured in the visuals.  Along its cast of goddesses, the album's collaborations were equally godly and appropriately placed. Bey was joined by The Weeknd on the track 6 INCH which, surprisingly, was about a stripper who "grinds from Monday to Friday, works from Friday to Sunday". Kendrick Lamar was featured on the track, "FREEDOM", which was a black empowerment anthem.  Perhaps the most surprising feature was James Blake on a track titled "FORWARD" which describes the turning point of a relationship.
THE MESSAGE
LEMONADE was an address on female strength, black beauty , and the hardships of marriage.  The biggest thing to take away from the presentations was how complex and honest of an artist Beyonce is. It may be seen as confusing and non-commercial by some, it is by far the most pivotal album Beyonce has ever released.